In an increasingly stressful world, more and more people are considering therapy to cope with life stresses. Cognitive-behavioral therapy (CBT), one of the treatment methods used in psychotherapy, focuses on assuming that many of life's challenges stem from thoughts and behaviors. By intentionally setting healthier and more productive thought patterns and behavioral patterns, CBT therapists help patients manage stress and take control of their mental health.
In practice, CBT involves identifying negative thoughts and behaviors and replacing them with healthier responses, according to the Association for Behavioral and Cognitive Therapies (ABCT). For example, if you're dealing with low self-esteem and tend to avoid social situations, a CBT therapist can help you shift your thoughts and develop an action plan to remain calm in public. During your next therapy session, your therapist will evaluate what CBT techniques worked and what didn't, and they'll tweak their methods until you can more comfortably socialize.
CBT can help treat a wide range of mental health conditions—from phobias, obsessive-compulsive disorder (OCD), and other types of anxiety disorders to ADHD, mood disorders, insomnia, and relationship problems, according to the Penn Beck Community Initiative at the University of Pennsylvania. If you're struggling with problematic thoughts or behaviors, CBT treatment can help you understand your mental health challenges and develop healthy coping skills.
Finding a Cognitive-Behavioral Therapist
To enjoy cognitive therapy's full benefits, you need to put your mental health in the right hands. There's no one-size-fits-all approach to cognitive therapy—and although the process of finding a CBT therapist you connect with might feel intimidating, it's well worth the effort.
When you find a psychotherapist you feel comfortable talking to, and you feel like that person is investing in helping you grow and change, you're more likely to benefit from CBT. So, how can you find a cognitive-behavioral therapist?
Do your homework.
Finding a psychotherapist you feel comfortable with is critical. It's essential not only to research potential therapists but also to investigate what therapy types that they offer. In addition to cognitive-behavioral therapy, many therapists offer other forms of psychotherapy, including:
Dialectical behavior therapy (DBT)
Psychodynamic psychotherapy
Behavioral therapy
Cognitive therapy
Family therapy
Couples therapy
Group therapy
If you're new to psychotherapy, start by asking friends and family members for referrals or searching online. When searching for potential therapists, make sure they have the training and experience to solve your specific problems. At the minimum, a therapist's website should provide information about their education, certifications, and specializations.
If you're seeking treatment for a specific mental health issue or mental health condition, narrow your search to therapists who have experience in that area. For example, if you're struggling with an anxiety disorder or a specific phobia, prioritize therapists with exposure therapy experience, which is a gold standard treatment for phobias. Meanwhile, if you think you have ADHD, consider searching for a therapist with a background in adult ADHD interventions.
Consider your preferences and requirements.
Because forming a strong alliance with your therapist can significantly influence the success of your treatment, it's essential to find someone that you'll work with well. According to Psychology Today, some preferences to consider include:
Gender: With what gender do you feel most comfortable?
Age: Do you want to work with a psychotherapist who's older, younger, or close to your age?
Religion: Does it matter to you if your therapist has a particular religious affiliation?
Race/Ethnicity: Would you feel more comfortable and understood if your therapist shared your racial identity?
You might feel like you'd be able to connect better with someone who understands your specific struggles. It's up to you to consider the type of person you would feel most comfortable opening up with. If you don't have any preferences or requirements, that's OK too.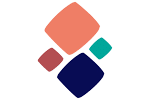 Find a CBT Therapist Near You
Get personalized matches
Schedule an initial consultation.
Initial consultations allow new patients to ask questions and get a general "feel" for the therapist.
During your consultation, you can ask about their treatment approach, experience and educational background, and any other important questions you might have about how to find a therapist that's right for you. Your therapist should also be able to provide a general action plan for your specific mental health issue, however it will take them several sessions to truly understand the your life and struggles.
Of course, your potential therapist should be a good listener, and you can get a general idea of this during your consultation—but it's essential to keep in mind that "good" listening can be subjective. A good therapist is compassionate and nonjudgmental. However, while some patients prefer someone who sits back and listens, others prefer a more active therapist who teaches coping skills and offers advice.
After your consultation, ask yourself how comfortable you felt, if you thought the therapist was genuine, and if you feel like you could be honest without feeling judged or criticized. Beyond feeling understood, a skilled therapist should make you feel comfortable through their training and experience.
Check their credentials.
When searching for a therapist, psychologist, or mental health counselor, keep in mind that not all mental health professionals are licensed. If you choose to see a licensed therapist, be sure to check their credentials. You can contact your state licensing board or search their websites to see if your mental health professional's license is current and in good standing. You can also check whether there have been any complaints filed against them.
Remember that there are different types of accreditations among mental health professionals. For example, a counselor's certifications will differ from a psychiatrist's, who can prescribe medication. For more affordable therapy, consider searching for licensed professional counselors (LPC), licensed clinical social worker (LCSW), or licensed social worker (LSW).
Depending on your specific issues, you might choose to work with a licensed educational psychologist, licensed professional clinical counselor (LPCC), licensed marriage and family therapist (LMFT), or licensed clinical psychologist. Credentials can be verified online through the National Association of Cognitive-Behavioral Therapists website or the Department of Consumer Affairs website for your state.
If you're insured and wish to use your insurance, check the requirements of your insurance company and inquire about out-of-network benefits. Keep in mind that you will need to see a licensed professional if you wish to use your insurance. Insurance companies and individual plans differ, and some include out-of-network benefits and others do not accept out-of-network treatment until a deductible is met.
Don't settle.
Even if you've already talked to your therapist over the phone, your first session might feel awkward. In most cases, your mental health professional will ask about your current problems, then dig into deeper issues from there. Ultimately, you should feel comfortable and heard during each session – although in some sessions are also likely to encounter feelings of anger, shame, sadness, and pain.
Whether you're seeking professional help for PTSD, insomnia, or depression, your psychotherapy experience will also depend on your motivation for treatment and desire to be open. It's essential to complete your homework assignments and consider the goals of therapy.
However, if you don't feel comfortable, it's okay to search for a new therapist. If you don't feel comfortable opening up, don't feel supported, or feel like your therapist is constantly watching the clock during your sessions, continue your search until you find the right therapist. A good therapist will make you feel understood, accepted, and heard while helping you find new ways to improve your mental health.
Whether you're struggling with emotional issues or a specific mental health condition, taking the first step to seek professional help is essential. Make the best decision possible by taking enough time and doing the appropriate research to find the right CBT therapist for you.
To start your search, reach out to a mental health professional through WithTherapy. WithTherapy will connect you to a mental health professional you feel comfortable with, regardless of your personal preferences and requirements. One of the skilled therapists on the WithTherapy platform can help you manage stress in everyday life, explore different forms of therapy, and take control of your mental health.
Find a CBT Therapist Near You
Ready to find support and address your challenges? Schedule with a therapist uniquely matched to you.
You're at the heart of a reimagined therapist search platform.