Race & Cultural Identity
The challenges surrounding racial and cultural identity range from racial bias and microaggressions to intergenerational trauma. For example, someone may experience discrimination due to their physical traits or cultural identity, or they may experience personal conflicts between their values and the expectations of their culture.
Although aspects of cultural and racial identity can provide strength and support, they can also contribute to stress, pain, and anxiety. In some cases, stress and anxiety surrounding identity can lead to mental health conditions.
Challenges Related to Race and Cultural Identity
Social challenges related to racial and cultural identity come in many forms. Some common examples include:
Interpersonal discrimination: Many people experience racial and cultural discrimination at a personal level. For example, discrimination by racist coworkers might lead to stress and anxiety at work.
Structural and institutional discrimination: Racial and cultural minority groups face inequalities within modern American society. Coming to terms with structural and institutional discrimination—such as racist police brutality and healthcare disparities within the United States—are harmful.
Microaggressions: Microaggressions are subtle comments or actions that are racially charged. They include things like assigning a level of intelligence to an individual because of their skin color or assuming individuals of Hispanic origin were foreign-born.
Questioning one's identity: You may find it challenging to live with different aspects of your racial identity or cultural identity, especially given how whiteness often equates with being American.. It can also be challenging to balance personal values with those of your racial or cultural background.
Life transitions: Moving to a new city, starting a new job, or entering a new stage of life can lead to questions surrounding cultural and racial identity. Adolescence and early adulthood can also give rise to questions surrounding personal and ethnic identity.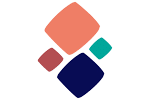 Signs and Symptoms of Mental Health Problems
According to the American Psychiatric Association, racial minorities and ethnic groups have similar—or, in some cases, fewer—mental disorders than White people. However, the consequences of mental illness among minority groups may be longer-lasting, and People of Color often face more barriers to mental health services.
The mental health challenges surrounding racial and cultural identity affect everyone in different ways. Some common examples of mental health problems experienced by racial and ethnic groups include:
Anxiety
Sadness, depression, or feelings of hopelessness
Overwhelming fear or anger that interferes with daily life
Feelings of social isolation
Paranoia of real or perceived discrimination
Impulsive behaviors, i.e., substance use disorders
For individuals with mental health conditions, periods of acute stress—such as the current coronavirus disease outbreak—can exacerbate mental health problems. If you're struggling with mental health symptoms, overwhelming emotions, or a mental health crisis, it's essential to seek help.
What Should You Do If You're Experiencing Challenges Around Race and Cultural Identity?
Remember that help is available if you're experiencing stress or anxiety toward any aspect of your cultural or racial identity. The following strategies can help you manage distress surrounding racial and cultural identity:
Seek professional help. In response to COVID-19, the United States Department of Health and Human Services has relaxed HIPAA regulations, enabling People of Color to more readily access online therapy and mental health services. Working with a culturally competent mental health professional or social worker can help you understand your identity and navigate mental health challenges.
Social support. Reaching out to friends and family members for social support can give you the opportunity to voice your concerns, share everyday experiences, and learn more about your ethnic identity. Also, the National Alliance on Mental Illness (NAMI) offers numerous support groups and mental health resources, including NAMI Family-to-Family and NAMI Basics.

Self-education. In the United States, education promotes the normalization of whiteness, and the concept of race is rarely talked about. Researching race relations, racial categories, and cultural or racial groups can help you learn more about the history of your ethnic identity and feel more connected.
Creative outlets. Creating art or journaling can play an essential role in exploring your ethnic identity, learning more about yourself, and finding a sense of peace in your daily life.
What Should You Look For In A Therapist?
Because therapy is an intimate experience, it's crucial to find someone you feel comfortable with. For Black people, ethnic minorities, and People of Color, seeing a mental health professional with a shared national identity or ethnicity can help you build trust and establish a positive therapeutic relationship.
To find a mental health provider, consider reaching out to a mental health professional through WithTherapy. Whether you're struggling with the mental health effects of discrimination or questions surrounding your ethnic or racial identity, WithTherapy will connect you to a mental health provider you feel comfortable with, regardless of your personal preferences and requirements. One of the mental health experts on the WithTherapy platform can help you explore your identity and manage stress and racial trauma.
Find a Therapist to Help With Issues Regarding Race and Cultural Identity
Ready to find support and address your challenges? Schedule with a therapist uniquely matched to you.
You're at the heart of a reimagined therapist search platform.